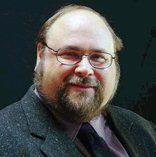 Before I went to France I spent a long time researching my options. I chose Accent Français.
I went to Accent Français in October 2004 and I had a superb time. The classes were absolutely top notch. I am a fairly advanced French speaker so they placed me in the highest level, but I got great feedback from students who were in intermediate and beginner levels as  well. I opted to take group classes in the morning and private  tutoring in the afternoons. I recommend this option to you. This  school is top notch and I highly recommend it. I think you will find  you learn a lot.
Montpellier is fantastic - a university town with lots of culture and history. The school is located on a street that leads off the city's  main square. I opted to stay in an apartment, but I spoke to many students who stayed with families and enjoyed it greatly. At my age, I needed my privacy.
The weather in Montpellier is great. Warm summers and very mild the  rest of the year by Canadian standards. I was there in the autumn and  enjoyed a coffee and croissant under a palm tree in the city's central  square most mornings.
The age group was varied. Most of the students were young (20's and  30's) professionals but there were substantial numbers of more mature students like me. I was the only North American in my class, indeed, the only English speaker. This was absolutely a selling point, because the temptation to speak English simply wasn't there.
Allen B. (Canada)